Heating and cooling systems for modern requirements
The capillary tube mat offers a very large heat exchange surface in a small space. This results in a high energy density within the heat-transferring surface. This enables Clina surface heating and cooling systems to be operated at system temperatures that are much lower (heating) or higher (cooling) than usual. The small spacing of the capillary tubes ensures homogeneous temperature profiles. 
Heating and cooling systems with capillary tube mats meet the requirements for sustainable, resource-saving energy use and high system efficiency or building efficiency. In this way, best coefficients of performance (COP values) are achieved, especially in combination with heat pump technology. Clina capillary tube mats are therefore predestined for integration into LowEx systems.
In addition to low operating and maintenance costs and environmentally friendly operation, architectural reasons such as surface properties, space requirements (very low installation height!) and flexibility and, of course, a comfortable and health-enhancing indoor climate often play an important role in the decision to use Clina heating and cooling elements.
The capillary tube systems are used in new buildings and in the renovation of a wide range of building types: Office and administration buildings, hotels, museums, medical and social facilities such as clinics and nursing homes, scientific facilities and laboratories, residential buildings such as apartment houses, as well as single and multi-family homes.
Interesting applications can also be found in agriculture and industry. The capillary tube mat is used there in various forms as a universal heat exchanger.
Office buildings | Administration buildings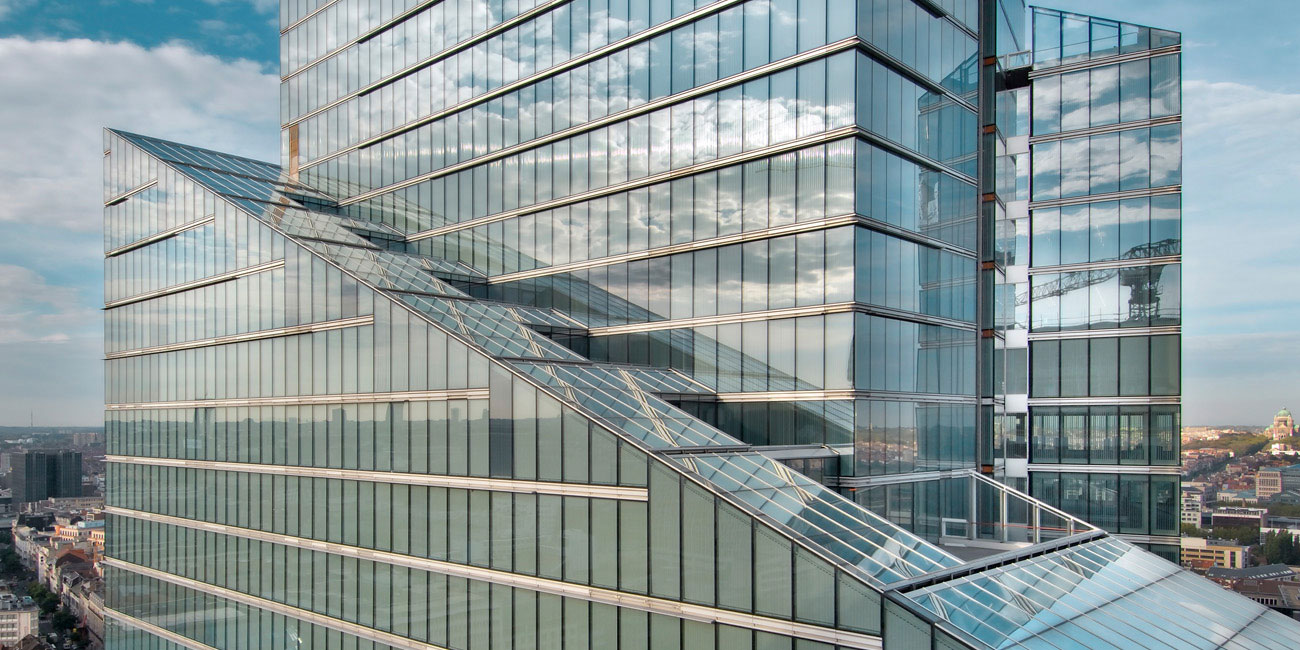 Healthy and attractive working environment
Energy-efficient buildings and comfortable indoor climate at the workplace/office. Gentle temperature control with Clina capillary tube mats, whether heating or cooling, creates a healthy working environment. Even on hot summer days, heating and cooling systems with Clina capillary tube mats ensure effective cooling, so that employees can work at pleasant room temperatures without draughts or noise pollution.
Due to global warming, room cooling is becoming increasingly important. Strong temperature fluctuations are also increasing, requiring heating and cooling systems with short reaction times. Many office buildings still need to be modernised or retrofitted at this point. Whether modern new buildings or refurbishments, our heating and cooling elements can easily meet all these changing requirements.
We offer a wide range of system solutions for office and administration buildings for the comfortable temperature control of office workplaces without neglecting the acoustics. Our capillary tube mats are plastered onto the ceiling or laid on drywall ceilings. They are integrated in metal tiles and in gypsum board elements, also in floating ceilings made of metal or gypsum board. Clina also offers efficient solutions for walls and floors.
The modern concept with area-based room temperature control leads to satisfied users and thus also improves the long-term rentability of the properties. The resale value of the property also increases and sustainably designed office buildings lead to an improved image.
Hotels
ARRIVE AND FEEL COOD
Hotel operators claim that their guests feel comfortable in every respect. One aspect of this is the room temperature control or the climate in the hotel rooms. Dissatisfied guests can significantly damage the image of a hotel or hotel chain and vice versa. Satisfied guests give positive reviews in the social media, which in turn makes the hotel more attractive for potential customers.
Spoil your guests in summer and winter with a pleasant and comfortable indoor climate. With capillary tube systems, you can heat and cool without draughts and noise. The basis for this individually adjustable, comfortable room climate are surface-based heating and cooling elements. Capillary tube mats invisibly integrated into the ceiling or wall provide excellent heating and cooling performance. Bring your hotel rooms up to temperature with high dynamics in a timely and energy-efficient manner. The cosy warmth or refreshing coolness can be felt in the room after only a few minutes, so that your guests feel comfortable in the twinkling of an eye.
In practise, closed heating and cooling ceilings based on dry construction are quite often used in hotels. Our capillary tube mats are either laid on drywall ceilings or plastered onto gypsum board ceilings. However, they can also be integrated into gypsum board panels. Structured surfaces or hole patterns can additionally provide sound absorption.
Hotels in warm countries, especially those located directly by the sea, have problems with high humidity. Here, the Clina GRAVIMAT is an attractive solution, as it also offers you the possibility of dehumidifying the rooms. It is a multi-talent, so to speak, because it can heat, cool and dehumidify. This convector can be integrated into a wall recess or installed in front of a wall.
We offer a comfortable, efficient and economical room temperature control that satisfies hotel operators, guests and the environment likewise.
Clinics and Laboratories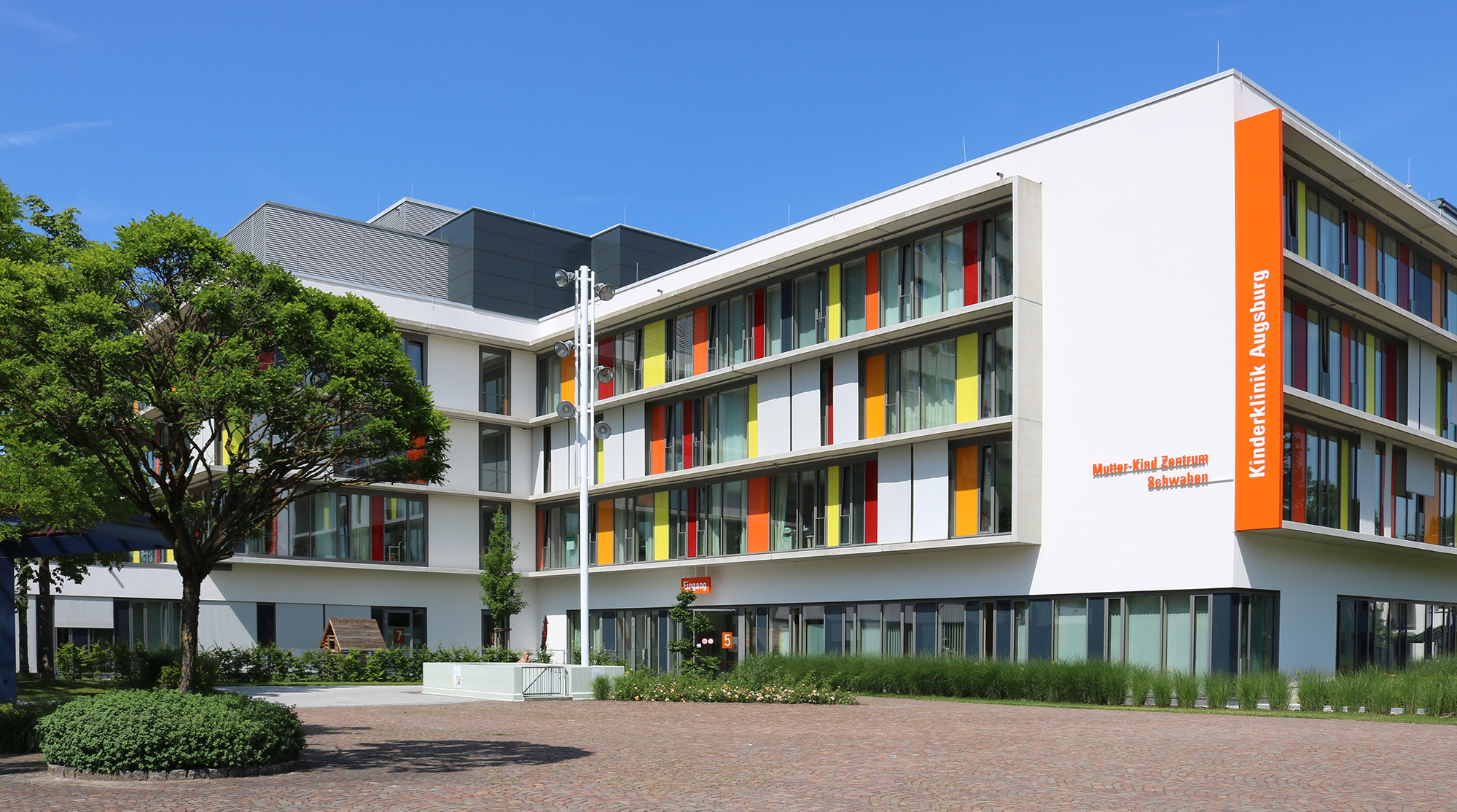 HEALTHY CLIMATE FOR PATIENT AND STAFF
Patient rooms, treatment rooms, examination rooms, surgery rooms and laboratories are subject to strict hygiene regulations, which also apply to room temperature control. A healthy and demand-oriented temperature control for the protection of patients and staff, but also of medical equipment, is a challenge. Energy efficiency is of course also an important factor.
Offer patients and staff alike a healthy room climate. Surface-based heating and cooling systems with capillary tube mats are particularly suitable for this purpose. With their high ratio of radiant heat, they increase the well-being of patients enormously and ensure hygienic room temperature control, as they do not cause dust turbulence. Due to the closed system there is no danger of germ transmission.
Pleasant, draught-free, silent cooling in the summer is another advantage. A study at the Charité in Berlin has shown that patients with respiratory or lung diseases recover more quickly in rooms with a built-in capillary tube system. The Clina capillary tube system can be excellently combined with renewable energy sources such as solar and geothermal energy.
For reasons of hygiene, clinics prefer closed heating and cooling ceilings, whether plastered into the ceiling or using drywall ceilings made of gypsum board or metal. All solutions with Clina capillary tube mats are convincing in terms of sustainability and energy efficiency.
residential building | single-family houses | apartment buildings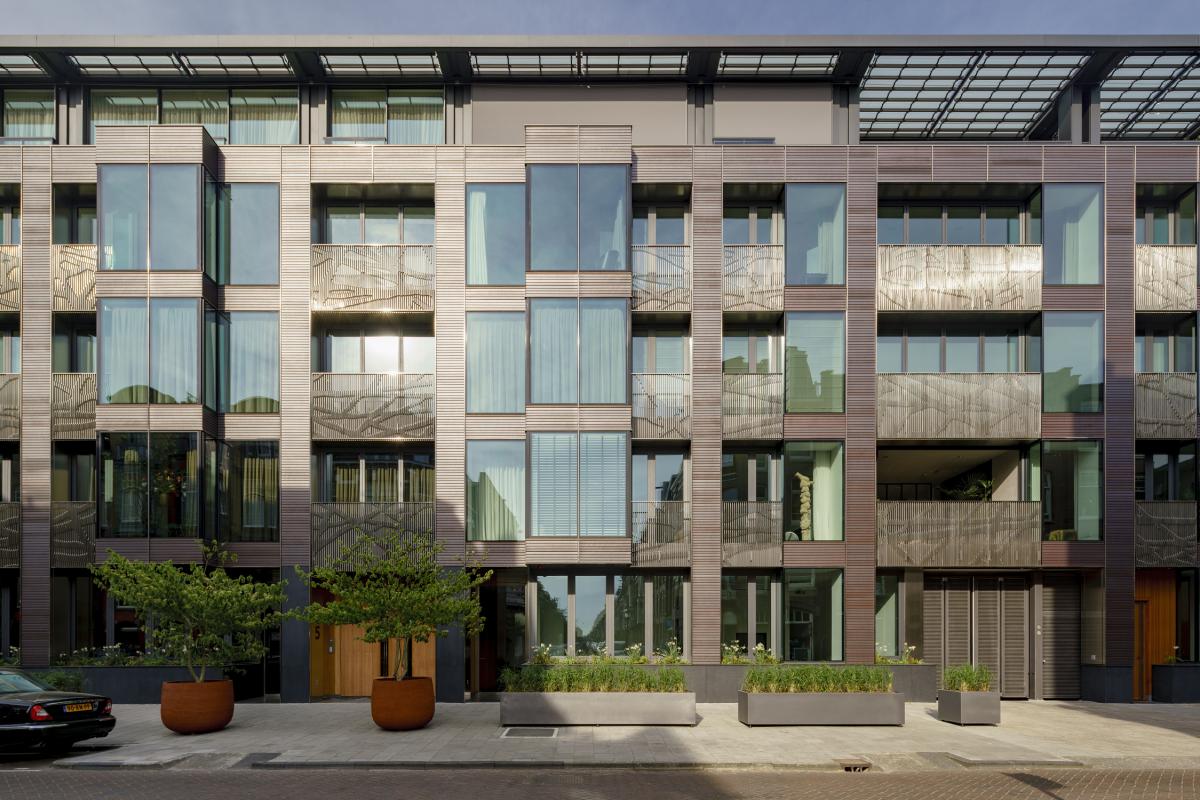 SUSTAINABLE AND COMFORTABLE LIVING
Single and multi-family houses and apartment buildings are subject to the German Energy Saving Ordinance EnEV with requirements for energy-saving thermal insulation/protection and energy-saving systems engineering in buildings. It is the goal of the Federal Government to strive for an almost climate-neutral building stock by the year 2050. The increasing public discussion about the climate means that a large part of the population is now interested in saving energy and using environmentally friendly energy.
Landlords and owners expect low-maintenance, long-lasting and economical solutions. From an energy perspective, the technology used should be energy-saving and resource-saving. They want a fast reacting and trouble-free system. 
Our system solutions meet all these requirements. Individually controllable room climate with heating and cooling systems from Clina increases the quality of living and life in every home. The radiant heat of the room surfaces makes you literally feel the comfort. This is ensured by capillary tube mats integrated into the floor, wall or ceiling. If you also want to cool your rooms, Clina recommends activating the ceiling. Our capillary tube system can be excellently combined with renewable energy sources such as solar and geothermal energy.
Investors also have a great interest in ensuring that building temperature control is associated with low energy costs and is implemented using a modern concept such as surface heating or surface cooling. This increases the value of the property, improves long-term rentability and leads to satisfied users.