Description
Clina supply & return lines are used in such heating and cooling systems where Clina capillary tube mats with connecting hoses are used, as for installations in suspended ceilings and metal panel ceilings.
Our supply & return lines serve the internal tubing of the Clina capillary tube mats in the room.
As a standard design, these supply & return lines are made from a tube with the sizes 20 x 2,0 mm.
Subject to the machine fabrication of the Clina supply & return lines 20 x 2,0 mm, the smallest possible centre-to-centre distance (B) between the push-lock connections is a minimum of 200 mm!
Smaller gauge sizes (B < 200 mm) are only available as customized products.
If you want to connect larger mat surfaces to any particular supply & return line, we are able to manufacture larger nominal widths such as 25 x 2,3 mm or 32 x 3,0 mm.
Technical data ZM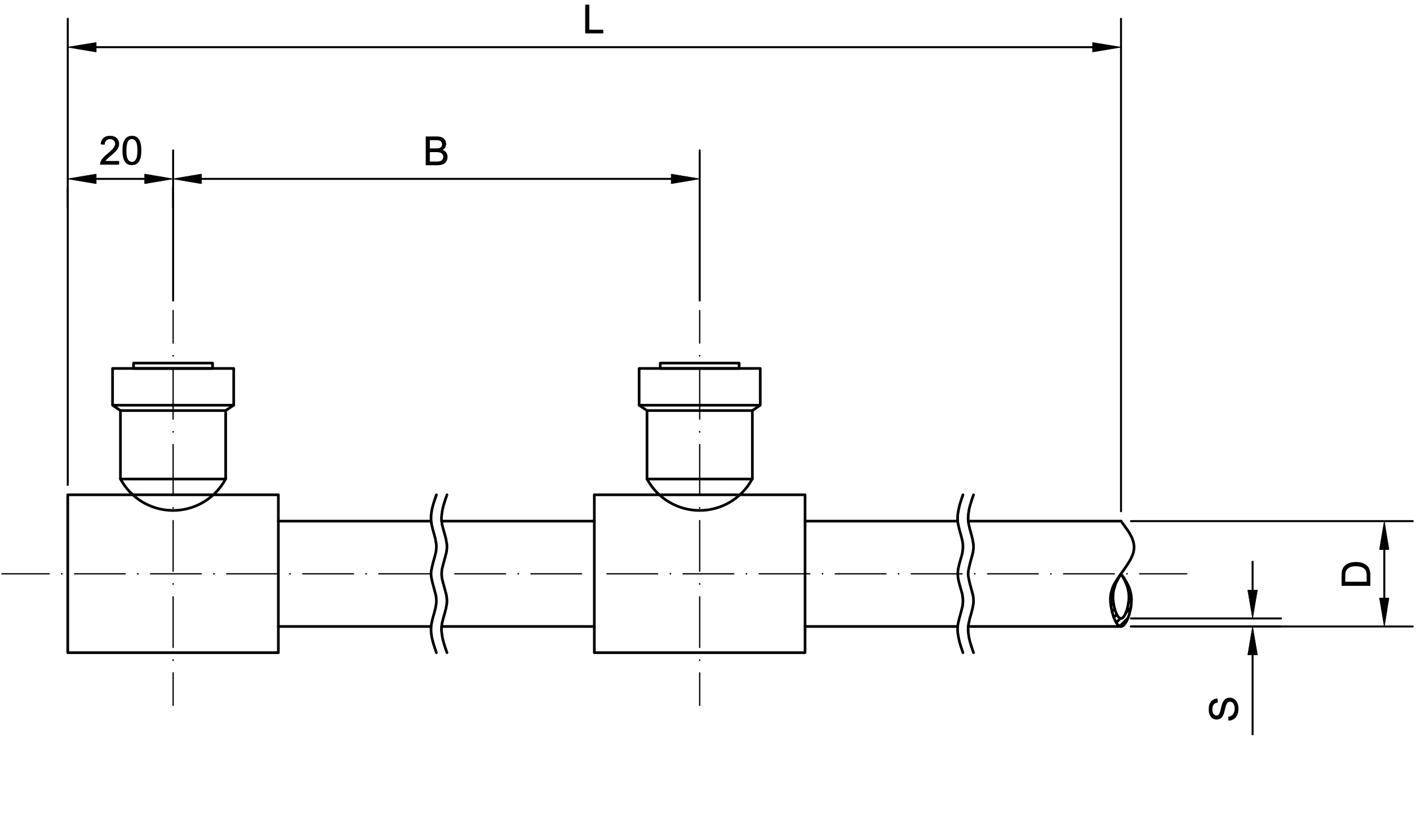 | | |
| --- | --- |
| Description | supply & return line with single connection and welding socket - ZM |
| Item No. | ZM. |
| Ø Pipe D | 20 mm (standard)* |
| Wall thickness S | 2,0 mm (standard)* |
| Pressure stage | PN 10 |
| No. of connections | ≥ 2 |
| Length | up to 6 m |
| Material/Colour | PP-R/blue |
  * other dimensions on request
Technical data ZS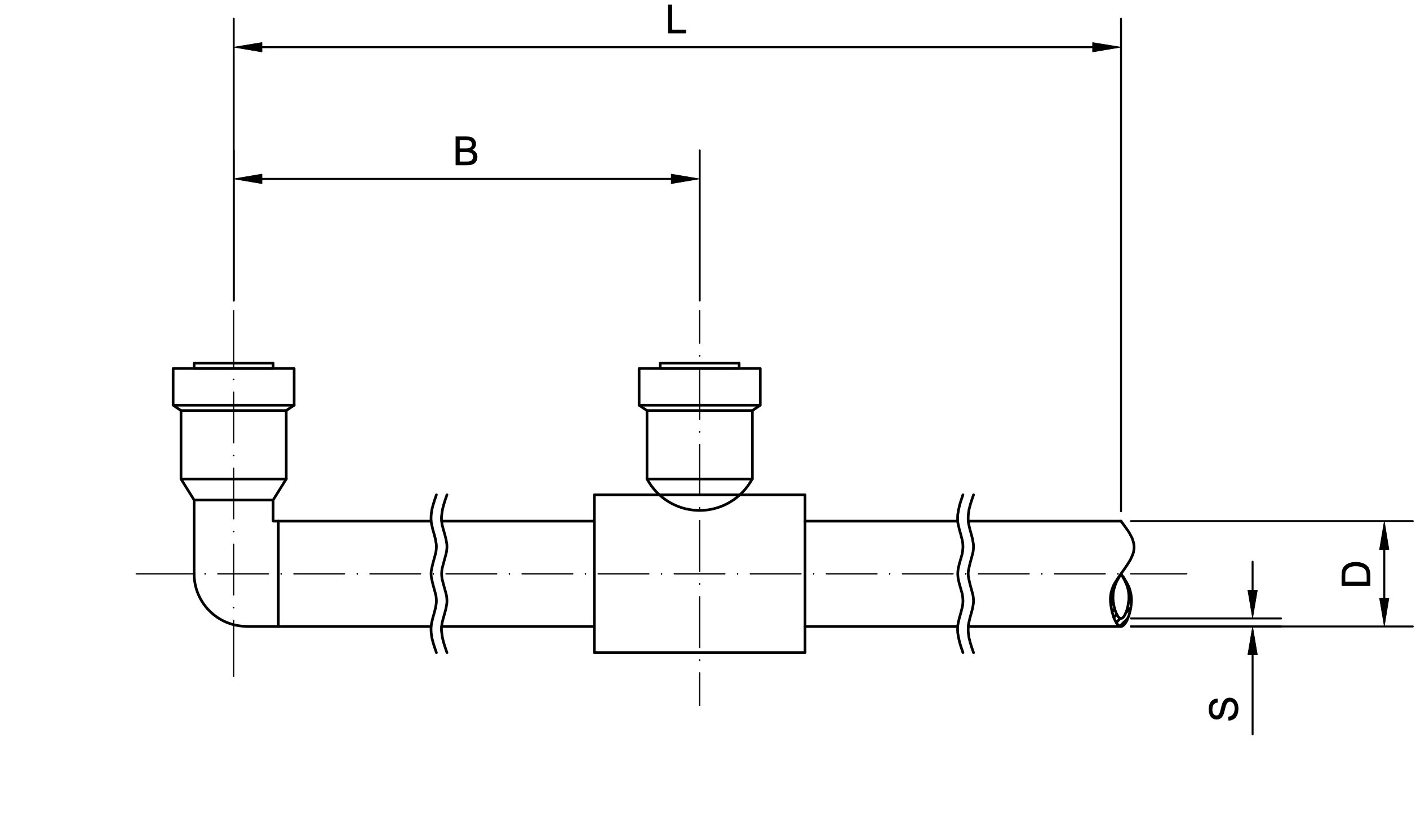 | | |
| --- | --- |
| Description | supply & return line with single connection and side connection - ZS |
| Item No. | ZS. |
| Ø Pipe D | 20 mm (standard)* |
| Wall thickness S | 2,0 mm (standard)* |
| Pressure stage | PN 10 |
| No. of connections | ≥ 2 |
| Length | up to 6 m |
| Material/Colour | PP-R/blue |
    *other dimensions on request