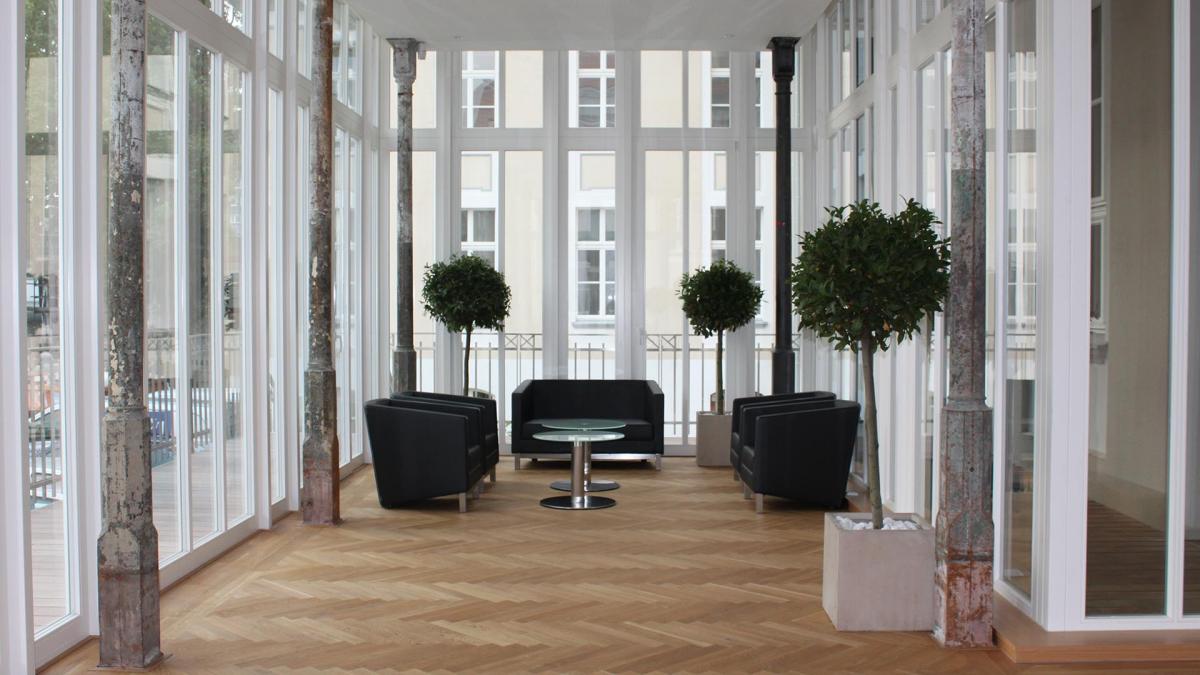 Description
Right in the centre of Berlin, Swiss architect and design enthusiast Felix Aries created a new visitor and training centre in the former Kaiserin-Augusta Hospital for one of Germany's leading medical technology companies, Karl Storz SE & Co. KG from Tuttlingen.
The renovated hospital, which opened in 1868, originally focused on upper-class patients, followed by injured soldiers in the First World War, and served as a military hospital until the end of the Second World War. The GDR government subsequently used the building for offices, but neglected maintenance.
Following a substantial renovation programme, Aries developed a holistic concept for representation, product showroom and showcases for complex medical operating theatre technologies and solutions with outstanding work and office spaces in combination with intelligent and sustainable building technology. The concept respected the old shell, retained details of the time and complemented it with new elements, such as a winter garden.
The new visitor and training centre not only accommodates employees and guests, such as customers and business partners, but it is also an advanced training location for medical doctors from Europe and Asia.
Around 7000 m² of Clina capillary tube mats were installed as floor heating and cooling ceilings. Due to their low installation height, they are perfectly suited for existing buildings. The capillary tube system also requires only low flow temperatures and gets its energy from the neighbouring combined heat and power plant, among other sources. No additional heat generators are required, which ensures permanently low operating costs. The cooling system is supplied by chillers installed on the roof.
   © Felix Aries / Photography Hans Fonk
Project
Project title
Visitor & Training Center Karl Storz Berlin
Location
Building type