Description
The marina residence "Havelwelle" at the former city harbour in Potsdam is one of the largest and most exclusive apartment buildings and is located directly on the banks of the Havel River.
The building is 160 meters long, but looks shorter due to a small curve in the middle. It has five floors, the top one is a set back staggered floor for luxurious penthouses. Over 11500 m² of floor space has been created for apartments, shops and hotels. There are also 130 parking spaces in an underground car park and an exclusive marina for the residents of the building.
60 million Euros were invested in the construction of the Havelwelle. 102 high-quality apartments have been created, with 65, 80, 120 and over 200 m² of floor space. All have a direct water view on the Havel. The apartments have a very open design and merge into the cooking, dining and living areas on the Havel side. They are equipped with higher rooms (2,90 m), parquet floors, wall and ceiling heating/wall and ceiling cooling with capillary tube mats as well as luxurious kitchens and bathrooms. They also have large glazed balconies or roof terraces.
Over 6000 m² of activated wall and ceiling surfaces with integrated Clina capillary tube mats ensure a pleasant room temperature.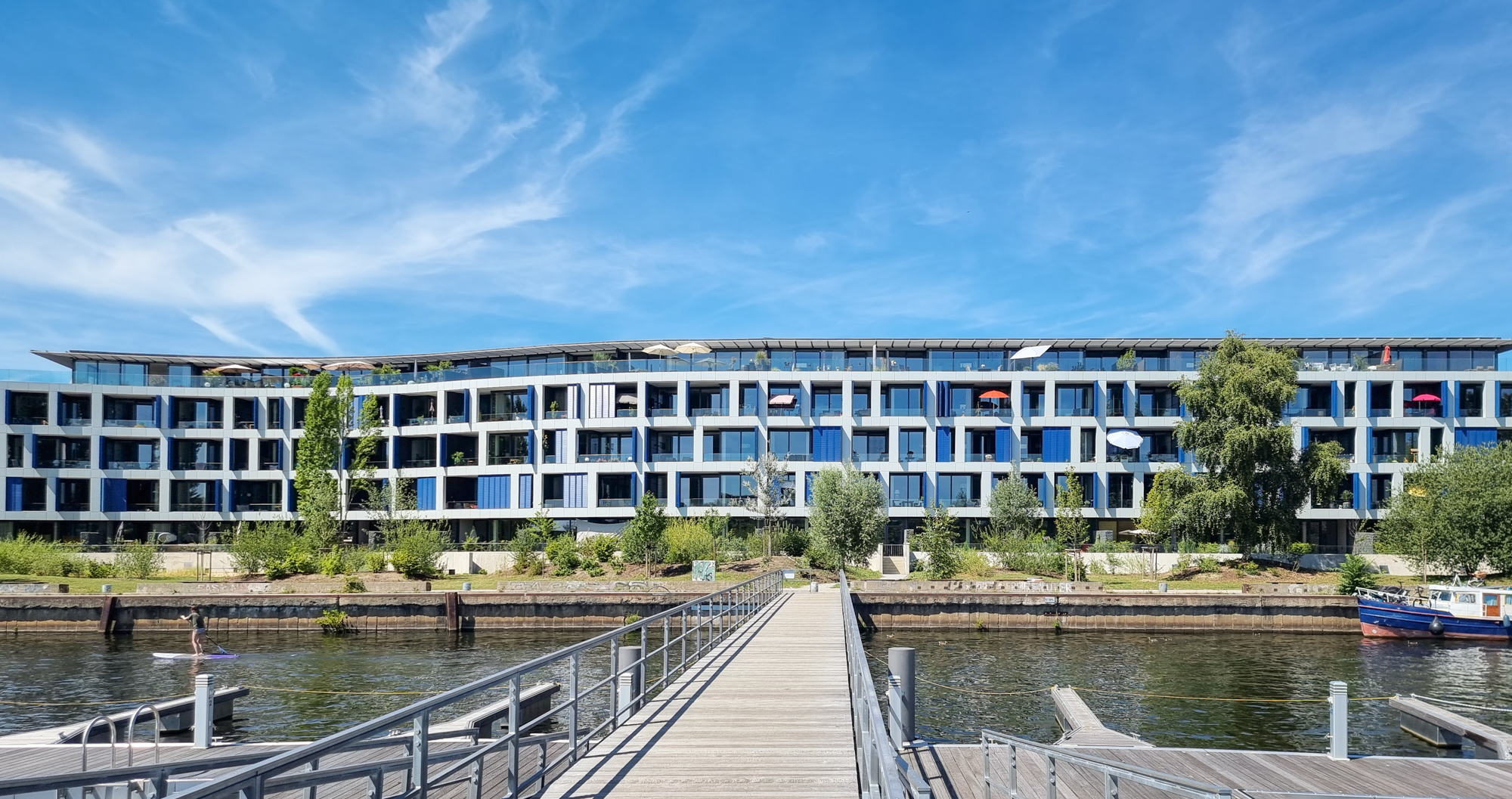 Project
Project title
Residential complex Havelwelle Potsdam
Location
Building type
Architect
Flender & Drobig Architekten GmbH
Client
Krause Bauträger-Holding GmbH