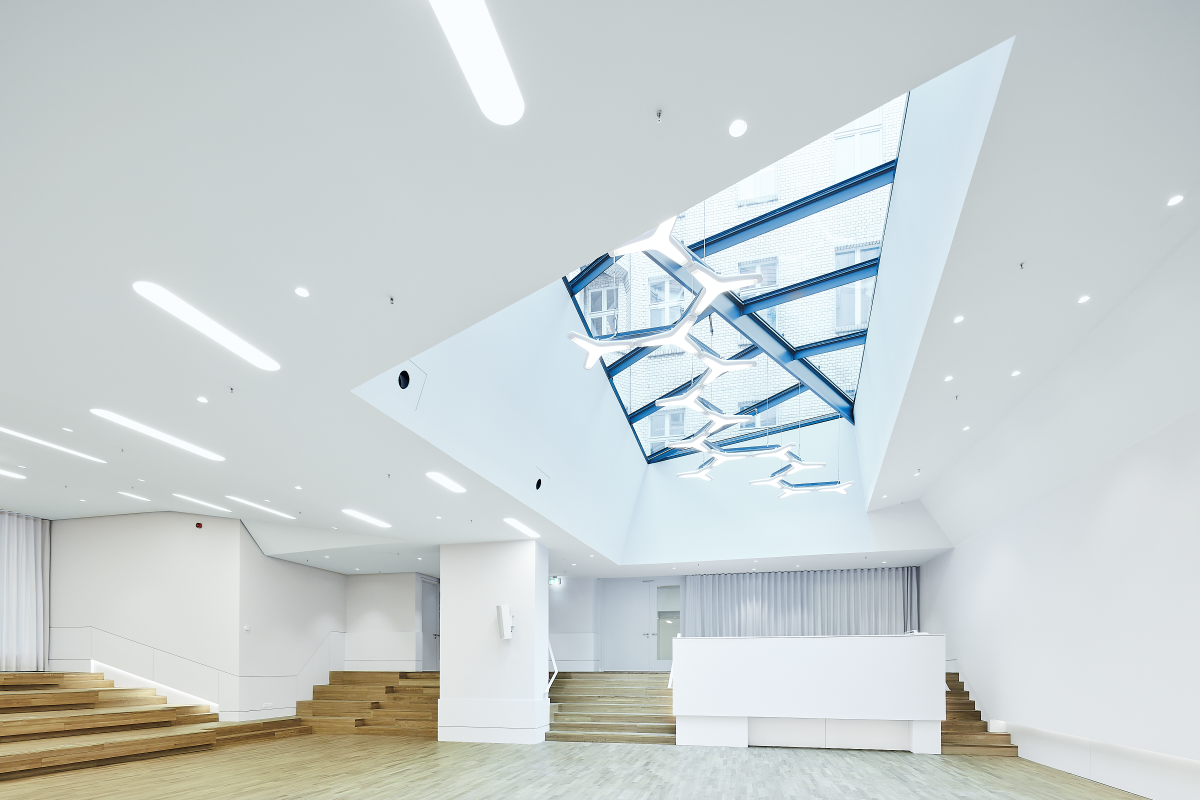 Description
Installation of a larger lecture hall for up to 190 people.
The new lecture hall takes its shape from the fusion of the former courtyard with the interior spaces of the rear side wing. The highlight above the podium is a large, asymmetrically shaped skylight in the area of the courtyard above. 
The highly technical lecture hall is equipped with a cooling ceiling and cooling walls with integrated capillary tube mats, circumferential joints in the ceiling area for exhaust air extraction, as well as displacement air openings below the seating steps. 
Project
Project title
lecture hall psychological university Berlin
Location
Building type
Architect
a-base Büro für Architektur, Berlin
Client
Psychologische Hochschule Berlin